HI All
This came in from a parent on our Bambazonke Nhasi mailing list
Any comments?
Kind regards
Mike G.
Subject: for those kids who missed out
As the parent of a fledgling rugby player, devastated at not playing his first contact game, I would like to send a big shout out to all those kids at the other end of their school careers…particularly the Grade 7s or Upper Sixes, who may have spent many nights dreaming of playing, or even captaining 1st or 2nd team rugby or hockey – boys or girls.
For those who, by missing this term entirely, haven't made a competition or an audition, something they have aspired to or yearned for…
We have quite rightly, concentrated on the academics, but there are also so many treasured aspects of this term that have been missed. I would just like to take a minute to say…sorry that this opportunity has been snatched away from you for now and may another come soon, as with everything in these crazy times, probably in an entirely different way!
Good luck and keep dreaming!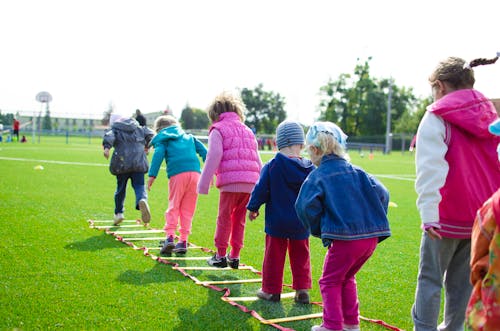 Sport – for those kids who have missed out…..
Thank you to this empathetic parent whom, I am sure like so many parents out there has watched this season go by – and lost in its wake those dreams of Junior and Senior School sportsmen and women. And yes, a very special thought to our School Leavers.
Let us not forget the U16 age group – this is supposed to be the year that the gap is bridged as they make their way towards the Senior teams next year. It will now be a giant leap!
And the little U14's, just starting their high school journey who may not have had the opportunity to make a Winter team squad. These were the "newbies" who perhaps didn't shine in the first term but were waiting in the wings for basketball, soccer, hockey or rugby.
There is immeasurable missed opportunity for holistic growth and development in many of our age groups, and with that, very real heartache.
I am a Coach, but also a Teacher and I agree with the need to continue with our syllabuses, and the prioritisation of Academics.
But as a 1st Team Coach at Senior school level I am heartbroken for my players who are grappling with the notion of "no season." All of their hard work has seemed to be in vain. It is beyond crushing.
We need to take on board the enormity of what this means for some of our children.
Depression over sport can be real, and it can overflow into Academics, and it is something we need to be aware of.
I am sure there are many Mum's and Dad's out there who know what their final year of Senior School meant for them, specifically in terms of sport. It can be life changing. You can leave school on a high, or completely broken. The jubilation of being selected for a National Team, and the devastation of perhaps not making the cut. These are all essential elements of learning and establishing oneself as a young adult. How did you cope with a big win, or a big loss? Do you think it had an impact on the person you became later on in life?
I know that each and every one of my players is dealing with the reality of not playing for their school again in different ways. The similarity amongst all is the sense of "devastation" and I do not use that word lightly. There are children in our country who are devastated. And each day, they may get on with life as we know it is now, going through the motions – but for some there will be a lingering sense of loss.
My players are in my thoughts every day. I have shed a tear for my Senior Team and it gives me a dull ache in my heart and a frustration beyond measure, that I am helpless. Not for "my" lost season because there have been many, and there are more to come. But because I feel sick in my stomach for these amazing athletes who deserve this year!
Let us not underestimate the toll that our "lost season" may have on our children. We need to keep them close to our hearts and be patient and kind.
I pray every day that there will be a paradigm shift of sorts and we may be able to salvage a few weeks of precious sport – but for our seniors and Examinations it is looking more and more unlikely.
And so I bid you, our Nation's parents, to give love and support to our outgoing sportsmen and women for whom there has been no curtain call.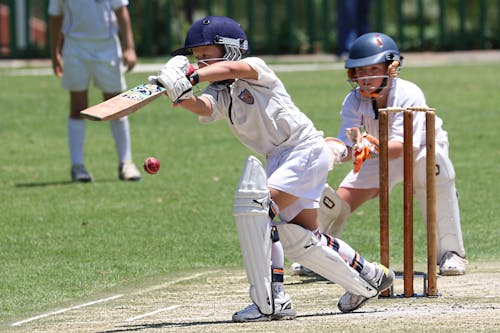 Dear Mike,
After reading both emails regarding the "leaving year" sportsmen and women, I felt I had to also give a "shoutout" to ALL sportsmen and women. The children who are not in their final year, or who are not 1st team players are also missing out. I too, am heartsore for the kids that have missed their "shot" at something yearned for, and which undoubtedly required a lot of sweat and sacrifice. One of my children was an "elite athlete" and represented 1st teams in various sports and even represented Zimbabwe at national level. The others are mediocre at sports, but are no less valued in our household. We believe the benefits of taking part in a team sport is extremely valuable no matter the skill or level achieved.
I have been very disappointed that a certain school has seen fit to accommodate 1st team hockey training, (done in a responsible way – adhering to covid regulations, I believe) but has made no attempt whatsoever to make the same arrangements for other sports. Parents of children who are not 1st team players pay the same school fees and their children's sports practice should be given the same consideration and attention. It is so disappointing that the elitist attitude toward certain sports and their team members has not changed in the 20 years I have been educating my children in the private school sector. I am unaware if it is only this one school in particular, making allowances for their "elite athletes" or if this is an ATS school approach across the board. (If there is no government sanctioned way of making this happen, then the said school is actually in breach of Covid regulations.)
Sport and Socialisation are two vital elements not only for a child's education, but also for their overall wellbeing. It is an integral part of raising "well rounded children". All school children have been missing two thirds of their education for the past few months, and the toll is beginning to show. Children are fractious, unmotivated and bored. Parents are frustrated and exhausted – let me state categorically that I acknowledge these circumstances have been a strain on the teachers too.
Socialisation in particular, is even more important now, for the mental health of our children than at any other time in their lives. Our private schools have vast sports fields and we have been constantly reminded that the teachers are working full time, despite the homeschool environment. If the teachers (and especially P.E. teachers and coaches) are working full time, it would not be terribly difficult to organize responsible, covid regulation adherent, socialising on the sports fields. A timetabled approach to allow small groups of children at a time on the sportsfield, for instance.
As far as I am aware, only the exam grades and forms will be returning to school on the 28th of July and the other year groups will filter in over time.  This will mean that some children will have missed out on the vital two thirds of their education for 6 months or more.  I personally think it's high time the schools investigate all possible methods to include all the children in some form of sports practice which will, by default, allow those children to have some form of socialisation.  If it's possible to "make a plan" for the first team or elite athletes, it's possible to accommodate all the children.  Furthermore, taking part in a sport  is compulsory.  It's incredible to me, that the less "sporty" children are forcibly made to take part in sport during normal school days, but are now not considered at all, merely because they are less "sporty".  I find this just as heartbreaking as the sportsmen and women who are unable to practise and compete in their chosen sport. 
Feel free to comment down below and let us know what you think, also make sure you visit our Health & Fitness section for more information on how you can keep fit during such times.
Comments Section